In this project, under the Yokohama-India-industry-government-academia collaboration, we promote the exchange activities with partner universities in India, and aim to form a place for nurturing generations of young people who will be responsible for achieving the SDGs.
For more details, please visit > https://ijep-y.ynu.ac.jp/english/
FTTP (Foreign Technical Training Program) is an overseas student dispatch program that has been implemented by the Government of Tamil Nadu, India since 2017. This is an educational project that dispatches the top 100 students in the two state universities, Anna University and Government Engineering Colleges of Tamil Nadu, to countries around the world for about two weeks. So far, the students have been dispatched to Japan, Taiwan, Malaysia, Austria, Spain and Germany. Among these countries, Japan is the only country selected as a host country for two successive years. In 2017, we accepted 24 students and 2 lecturers, and in 2018 we accepted 25 students and 2 lecturers for about 3 weeks each. In this program, we conducted lectures, laboratory tours, visits to local companies, visits to environmental infrastructure facilities in Yokohama City, visits to public institutions, cultural excursions near Yokohama and Kanagawa, and the poster session for the purpose of interacting with Japanese students. Through these activities, we were able to introduce the education and research in YNU our to the dispatched students and convey the charm of Japanese industry, infrastructure, and culture.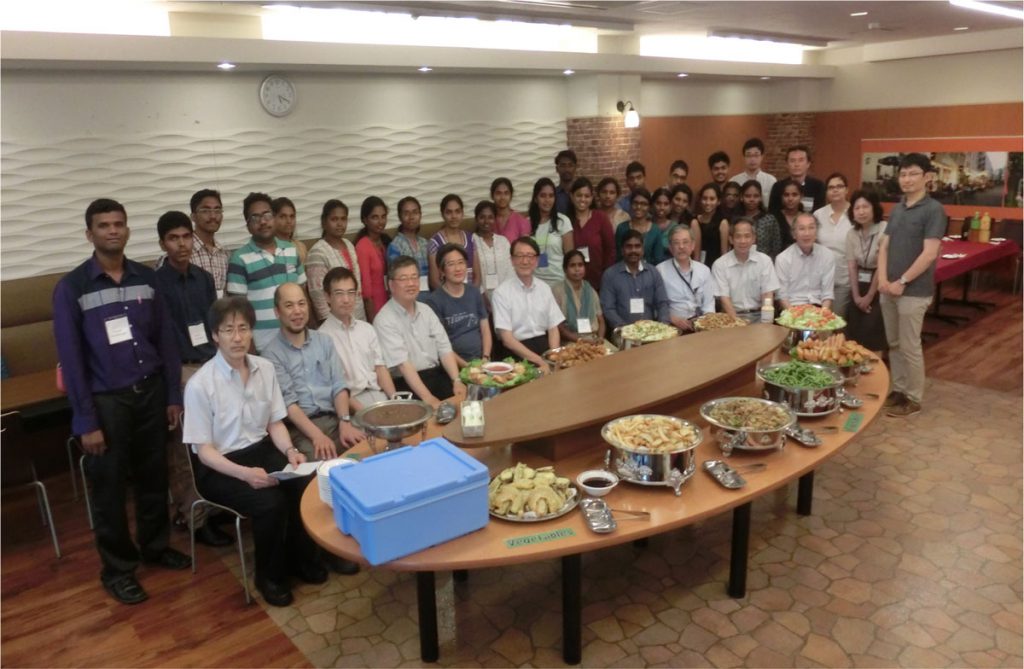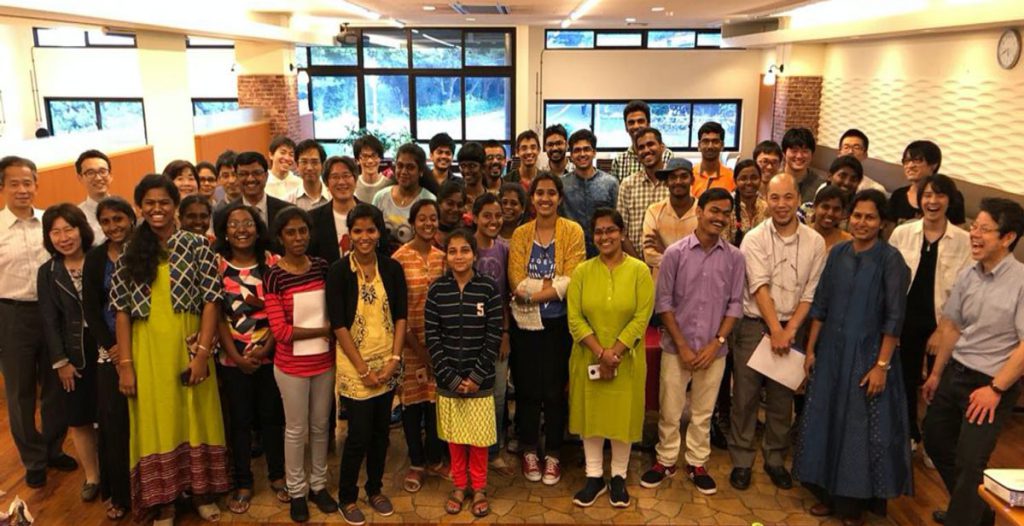 In 2019, we conducted a program to send selected undergraduate students to partner universities in India to experience local cutting-edge researches, vitality of rapidly growing industries, Indian culture and interaction with Indians. In 2019, 4 students were selected by open recruitment. One student stayed at Vellore Institute of Technology (VIT) for 2 weeks in December and she engaged in various exchanges in addition to the research in the local laboratory. However, . the dispatch of other three students to Anna Univ. and IIT Madras scheduled for March was canceled due to the influence of the COVID-19.
Japan-India YNU Symposium 2019 on Development of Sustainable Environment/Energy Technologies in South India
Four students from VIT, Rajalakshmi Engineering College (REC), Anna University, and IIT Madras participated in this symposium, attended poster sessions and laboratory tours, and engaged in various exchanges.
Japan‐India YNU Symposium 2020 on "Science, Technology and Innovations for SDGs in India and Japan" (27-28 December, 2020) was held online: